Uncomplicate Fat Loss.
The Advanced Fat Burning Stack Includes 3 super-charged products designed to rapidly accelerate weight loss, improve energy levels, and reduce horrible food cravings. The Advanced Fat Burning Stack includes:
1 Torrid FX – Advanced Fat Burner
1 Torrid PM – Nocturnal Fat Burner
1 Satiated – Stress & Appetite Suppressor
Satiated
Featuring scientifically proven all-natural ingredients that effectively burn fat, reduced appetite and combat stress! Satiated is packed with over 750 mg of high quality ingredients per serving! The power of Satiated rests in its ability to suppress your appetite and reduce stress – leading to less over-eating, heightened mood, and elevated long lasting energy.
Torrid FX
Looking to seriously burn fat? Torrid FX is our new bio-engineered advanced fat burner complete with thermogenic and diuretic compounds to transform your physique. Every serving of Torrid FX packs over 1000 mg of proven fat burning, energy boosting, and anti-water retention ingredients! If your looking to burn the most fat in the quickest time possible, you seriously need to try Torrid FX.
Torrid PM
Imagine a world where you not only burn fat throughout the day, but in your sleep! Imperius Labs developed such as product to allow for an improved REM sleep and thermogenesis that is increased as you sleep. Torrid PM provides the means to promote deeper sleep and elevated metabolism while at rest!
Supplementing with the Fat Burning Stack you will experience:
» Total Body Transformation!
» Increased Metabolism
» Fast Weight Loss
» Decreased Appetite & Cravings
» Raised Energy, Cognitive Ability, and Focus
» Subcutaneous Water Reduction
» Deeper, Restful Sleep
» Improved Mood
Directions For Use:
Torrid FX and Satiated: For best results, take 1 capsule (of each) in the morning and a second capsule (of each) 3-4 hours later, both on an empty stomach. Torrid FX contains stimulants and should not be taken with 5 hours of bedtime or restlessness may occur.
Torrid PM: For best results, take 4 capsules 45-60 minutes before bedtime. Some users will feel the drowsy affects of Torrid PM earlier than this and some later. Avoid using Torrid PM during the daytime or anytime drowsiness is not desired.
Bonus Workout Programs & Supplement Protocols!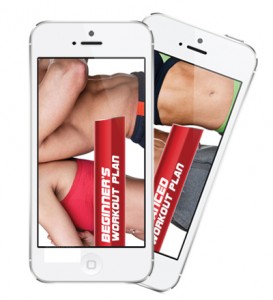 Ultimately supplements are designed to improve your physique. Why not improve your physique even further through the use of our recommended workout programs?
Included with your order today you will find FREE Beginner's and Advanced Workout Plans to follow while taking our supplements! You will also receive a protocol for recommended use of all our supplements. We know you will find great success with our powerful products, workout plans, and supplement guidance wrapped all in one!
Also Try Our Original Fat Burner Stack. Results On A Budget.
If you are not quite ready to take on the Advanced Fat Burning Stack, we offer our original best-selling Fat Burning Stack at a discount rate!  This stack includes our powerful fat burners, Torrid FX and Satiated. For those serious about fat loss should try our duo-technology Fat Burning Stack now on sale!